Abortion till birth legalized in Australian state
Reuters reported that legislators in Australia's most populous state voted on Thursday to decriminalize abortion after a fractious debate that could have divided the conservative government of New South Wales.
The BBC reported that the bill, passed on Thursday, overturned a 119-year-old law: the legislation had generated weeks of heated debate and divided the state's conservative government, legislators and the public. Previously, abortions were possible in NSW only if a doctor deemed there was serious risk to a woman's health.
The new law allows terminations till birth: for any reason up to 22 weeks; beyond 22 weeks, two doctors need to approve an abortion and they also need to seek advice from a hospital advisory committee.
The New South Wales (NSW) Upper House voted to approve the so-called Reproductive Health Care Reform Bill Wednesday night, and the NSW Legislative Assembly voted to approve it the next morning, CNN reports.
The reform had been strongly opposed by pro-life activists and some conservative MPs.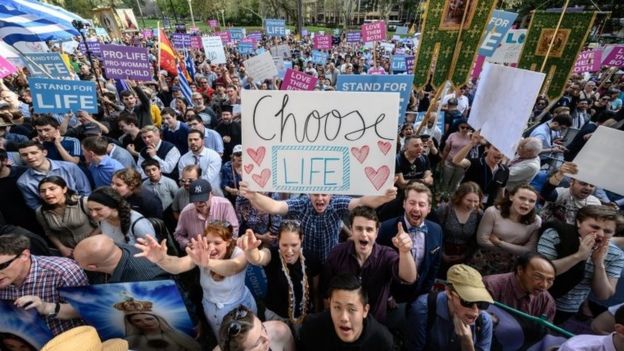 According to the BBC, last-minute amendments ultimately persuaded some conservative MPs, and the bill could finally pass.
Archbishop Anthony Fisher of the Archdiocese of Sydney lamented the passage as a "very dark day for New South Wales" and a "defeat for humanity."
He said the new law "may be the worst law passed in New South Wales in modern times, because it represents such a dramatic abdication of responsibility to protect the most vulnerable members of our community." He called for people to pray for babies and their mothers, for "better leaders," for the "conversion particularly of those parliamentarians who claim to be of Catholic or other Christian faith and yet supported this appalling law," and for "our state as it enters this deadly new territory."
According to Lifenews, pro-abortion politicians celebrated Thursday after the Australian state of New South Wales legalized the killing of unborn babies up to birth.
MP Alex Greenwich, the lead sponsor of the bill, and other pro-abortion politicians cheered and hugged each other in celebration Thursday after they voted to strip away basically all protections for babies in the womb – The Sydney Morning Herald reported.
"Abortion has been decriminalised in NSW. I am sorry this has taken so long," Greenwich said after the vote.
In its report, Lifesitenews pointed out that abortion has now been decriminalized everywhere in Australia except for South Australia, though that state is currently mulling legislation that Right to Life Australia warns would allow abortion until birth, performable by non-physicians, as wells as impose exclusion zones around abortion facilities.
Margaret Tighe, president of Right to Life Australia said the law does not even give babies who are born alive after botched abortions full protections.