Arkansas was named most pro-life U.S. state by anti-abortion law firm
Americans United for Life (AUL), an anti-abortion public interest law firm and advocacy group based in Washington, D.C., has ranked Arkansas as number one on its "Life List" for 2021. Arkansas topped the list as the state passed more laws protecting the unborn than any other state in the country.
AUL President & CEO Catherine Glenn Foster made the announcement during a press conference in Little Rock last Wednesday.
"Every year the team at Americans United for Life ranks all fifty states on how welcoming and protective they are to all human life," she said. "For 2021, I couldn't be more proud to announce that Americans United for Life has ranked the great state of Arkansas as the most pro-life state in our union!"
Foster noted that Arkansas has passed "a whopping ten pro-life laws" since 2019. The laws were all to go into effect in June following the Supreme Court's Medical Services ruling.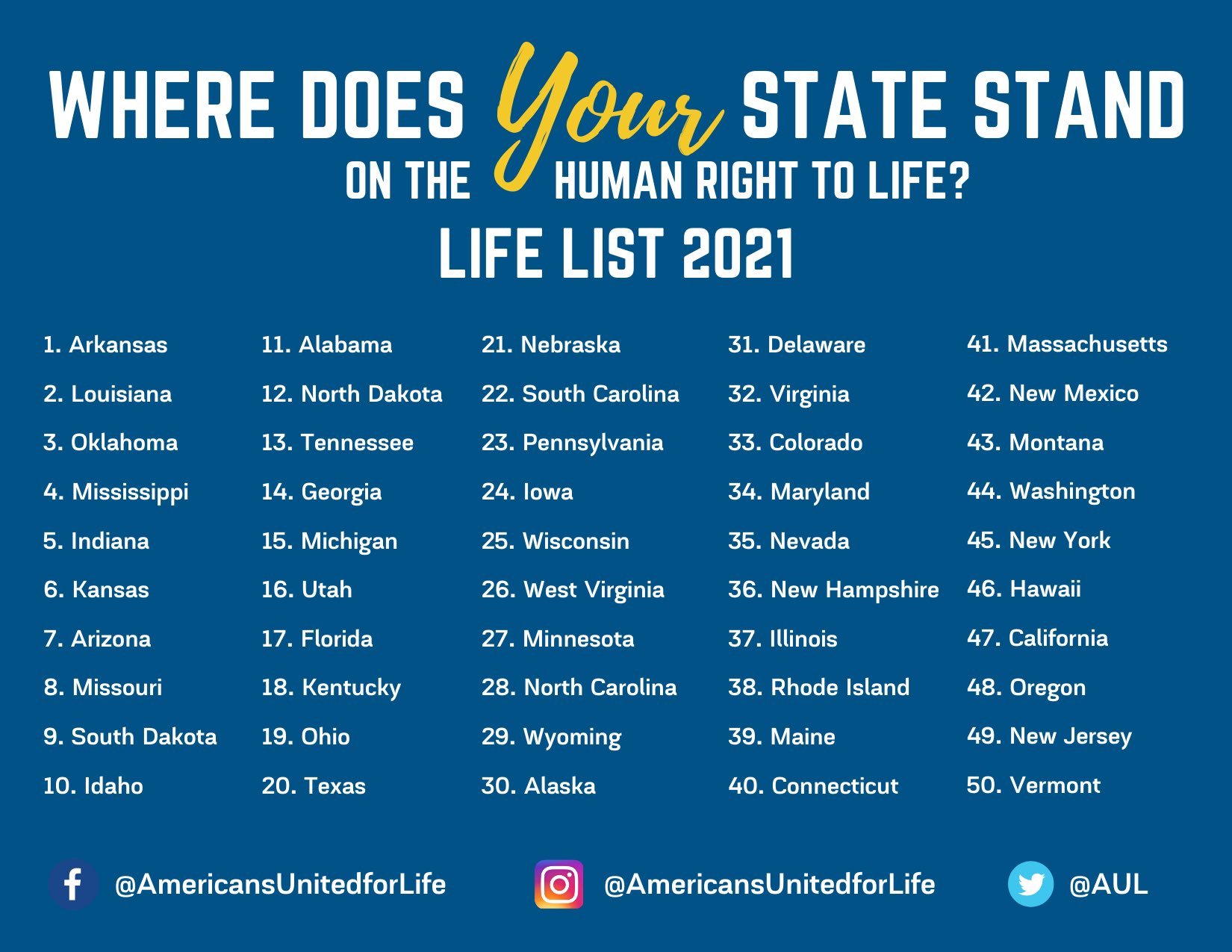 Source: christianheadlines.com